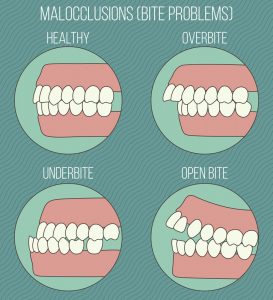 Many orthodontic problems can be prevented with early orthodontic treatments. At Shannon Orthodontics, we offer a two-phase treatment plan for children. In this treatment, Dr. Chris Shannon will evaluate your child's condition and identify any irregularities in their development or growth patterns, which can indicate future oral problems. Our team then works to prevent these issues and thus help you and your child avoid more complex treatments in the future. We invite you to contact us at 863-353-6867 to schedule your appointment with our orthodontist to see if your child requires two-phase orthodontic treatment in Davenport, Florida.
A two-phase orthodontic treatment is a customized and personal treatment plan that combines facial changes and tooth straightening. Typically, this treatment plan is available to younger children as a means of preventing more intense and complex treatment later on. With two-phase orthodontic care, our orthodontist can provide the opportunity for your child to achieve maximum oral health, aesthetics, and functionality throughout their life.
The first portion of this treatment consists of assisting jaw growth in a way that will allow it to have enough space to accommodate all permanent teeth. This includes aligning the two arches to create a proper fit. If a child is to experience jaw problems later in life, signs of these problems are often exhibited as their jaw grows. Our doctor can identify these signs and the problems they will most likely cause, thus providing your child with personalized treatment to correct jaw growth and avoid future issues.
After the first phase of treatment, there is a resting period where any remaining permanent teeth can erupt undisturbed and our orthodontist can continue to monitor your growth. During the second part of treatment, we focus on making sure that each tooth remains in its proper place and that everything aligns properly. This phase often includes treating your teeth with braces or Invisalign®. We invite you to call or visit our office to learn more about our two-part orthodontic treatment and to schedule your appointment with our orthodontist today.