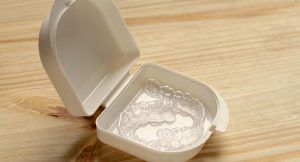 Made to fit.
Clear retainers are made by creating a plastic mold of your teeth. Once your orthodontic treatment is complete, Dr. Chris Shannon will create an impression of your new smile and provide you with a custom-made clear retainer. By wearing your retainer as directed, you can be confident that your smile will remain straight and beautiful for the rest of your life. To learn more about how you can receive your clear retainer in Davenport or Celebration, Florida, we invite you to contact Shannon Orthodontics at 863-353-6867 and schedule an appointment with our orthodontist today.
Clear retainers are a great choice of retainer, especially for adults. After making an impression of your newly straightened teeth, our doctor will provide you with a custom-fitted retainer that is molded to the shape of your teeth. The clear plastic allows you to wear your retainer day or night without being embarrassed. Because clear retainers are vacuum-formed to your teeth, they don't allow much room for movement, and by wearing your retainer on a regular basis or as directed by our orthodontist, it is nearly impossible for your teeth to move out of place. If a slight change does occur, our orthodontist can adjust your retainer to realign your teeth.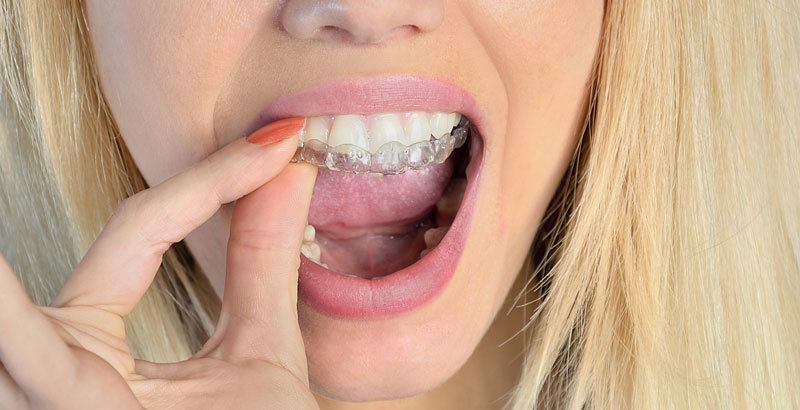 It is important to keep your retainer clean.
Clear, plastic retainers are made with a porous material, which means they can become yellow or start to smell if they are not properly cared for. If our orthodontist recommends wearing your retainer during the day, be sure to rinse it regularly throughout the day to prevent bacteria and plaque buildup. When you remove your retainer for eating, rinse it under lukewarm water before putting it back into your mouth. Although rinsing your retainer does help keep it clean, you must also clean your retainer with products. You can do this by gently brushing your retainer with toothpaste, preferably antimicrobial toothpaste, and rinsing it with cool water. Be sure to store your retainer in its case when you are not wearing it.
If you are considering a clear retainer, it is important to remember a few things. Clear retainers can:
Have a shorter lifespan than traditional retainers because they can be worn down from teeth grinding or improper cleaning.
Soften and change shape if exposed to heat or rinsed under hot water.
Trap liquids against the tooth surfaces. You can prevent this by removing your retainer while drinking.
Present difficulty in keeping the interior surfaces clean.
Prevent your top and bottom teeth from touching in a natural way.
Although they do require some maintenance, clear retainers are an effective treatment to keep your teeth in line after orthodontic treatment. To ensure that your teeth stay in place, it is important to wear your retainer as directed by our doctor. By doing this, and by properly caring for your retainer, it should last for as long as our orthodontist recommends wearing it. For more information about clear retainers, we invite you to call or visit our office today.