The comfortable and modest option.
At Shannon Orthodontics, we offer traditional retainers, or Hawley retainers. These fitted and effective retainers provide comfort while allowing your teeth to remain in place. Dr. Chris Shannon will create a custom retainer with a color of your choice. To learn more about how you can receive a traditional retainer in Davenport or Celebration, Florida, please schedule an appointment with our orthodontist by calling our office today at 863-353-6867.
Traditional retainers, or Hawley retainers, are made of bendable wire and acrylic or plastic. The wire is formed to your teeth and wraps around your teeth's front surface. The acrylic or plastic portion of the retainer attaches to the wire and is molded to fit perfectly and snuggly inside your mouth to hold your retainer in place. The plastic or acrylic portion of the retainer comes in a variety of colors, including sparkles and patterns. This means that you can have a retainer that matches your personality, or your favorite color or sports team!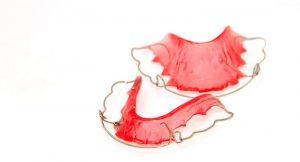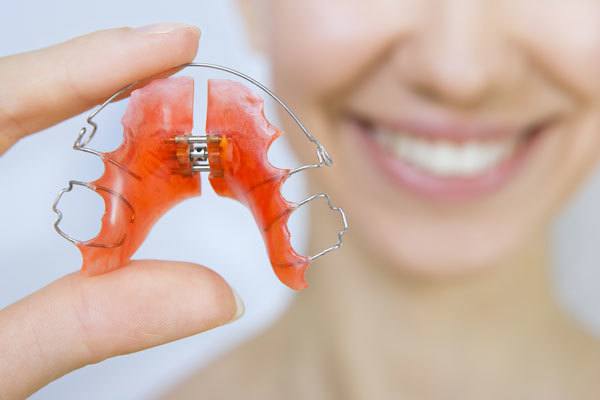 Traditional retainers vs braces.
Because traditional retainers fit around the front of your teeth and not along the biting surface, your newly straightened teeth can "settle" into place more easily. This allows for a more natural and comfortable bite. However, because there is only a wire holding your teeth in place, it is possible that your teeth will slightly shift over time. If this happens, our orthodontist can adjust your retainer wire to correct your alignment.
Traditional braces are very effective. However, they are very noticeable, which can cause some people to be self-conscious or embarrassed while wearing them during the day. Some people may also have a lisp when first wearing a traditional retainer. As with other retainers, it is important to keep your traditional retainer clean. You can do this by brushing it with toothpaste and rinsing it regularly throughout the day. For more information about traditional retainers, we invite you to visit or call our office today. We are happy to answer any questions you may have.