A smile with style.
At Shannon Orthodontics, we are pleased to offer a variety of unconventional options for conventional braces. If you have a smile that is crooked or overcrowded, our orthodontist would be happy to provide you with an alternative to traditional metal brackets, such as gold braces.
While gold is too soft a metal to create a full bracket, these braces are plated with 24k gold, ensuring that they are high in quality and absolutely stunning. Gold provides a different look than traditional silver braces. Some patients feel the warmer tone blends in with their smiles and makes their braces more discreet, while others appreciate the way their braces mimic the appearance of fine jewelry.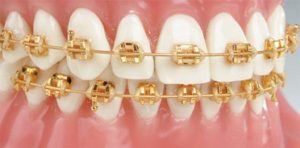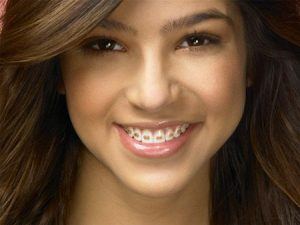 No sacrifice in quality.
Treatment involving gold braces is the same as traditional braces. The gold braces consist of metal brackets, wires and bands that guide your teeth into proper alignment. Braces need to be adjusted regularly by our orthodontist, and we will help you schedule routine appointments to ensure your treatment stays on track and continues to progress.
If you are interested in learning more about the benefits of receiving gold braces in Davenport or Celebration, Florida, contact our office at 863-353-6867 today. Dr. Chris Shannon looks forward to helping you achieve a look you will love during and after treatment!